Fort Myers' Premier AC Company
Gulf Shore Cooling, LLC has proudly served Fort Myers, FL with the best in air conditioning services since 1983. We dedicate ourselves to offering the highest quality of services and offer a variety of residential and light commercial cooling solutions. When it comes to cooling, you can count on our team for quality, professional service, and a dedication to exceeding your expectations.
We're an AC company that takes pride in being family-owned and locally operated, and we're a Mitsubishi Diamond Dealer and a Lennox Premier Dealer. Plus, we're BBB A+ rated and accredited, and we've been awarded 6 consecutive Angie's List Super Service Awards for our continued excellence in customer satisfaction. If you're in need of AC repairs, maintenance, or installation services, you can count on Gulf Shore Cooling, LLC to meet all your cooling needs.
Our Cooling Services:
AC Replacements
24/7 Emergency Services
No matter which cooling service you're in need of, you can count on our team to deliver lasting results and earn your trust. Our skilled cooling technicians are experienced with all the major makes and models of air conditioners and carry out our services with a commitment to your satisfaction. Stay cool all summer long with the trusted cooling services from Gulf Shore Cooling, LLC!
Professional Fort Myers AC Repairs
Having reliable cooling during the sweltering Fort Myers summers is a necessity, so if you've been experiencing issues with your AC system, don't sweat it. Whether it's a lack of cold air, strange noises, or leaking, our highly skilled AC technicians will work efficiently to correctly diagnose the problem. No matter what make or model, we'll provide a lasting repair solution using only the most durable, high-quality products.
We're the AC company Fort Myers trusts for all AC repairs not only because of our extensive experience but for our reputation for exceeding your expectations. We test each repair we perform to guarantee everything is working at peak performance, and our technicians are always happy to answer any additional questions you may have about your AC system.
Common AC warning signs:
Inadequate maintenance
Malfunctioning thermostat
No cold air
Low refrigerant levels
Dirty/clogged air filter
Dependable Fort Myers AC Installations
We're the AC company that Fort Myers trusts for installations, so if you're in the market for a replacement or upgrade to your existing cooling system, you can count on the expert installation team at Gulf Shore Cooling, LLC. We'll help you find the perfect model to meet all your cooling needs, and answer all of your questions about pricing, scheduling, and the functionality of your new system with honesty and the knowledge that comes from the incredible amount of experience we offer. Each installation is handled with care, and we work carefully to ensure your new cooling system is installed perfectly so you can enjoy the benefits of the increased energy efficiency and performance newer models can offer. Our trusted installation crew will test your new system to make sure you're all set for years of reliable cooling and will answer any questions you may have about the operations and maintenance for your new air conditioner.
Fort Myers Trusted AC Company for Maintenance
Without regularly scheduled maintenance, your AC system can run into serious problems. Gulf Shore Cooling, LLC offers complete maintenance service so you can be confident your cooling system is ready to keep you comfortable regardless of what the weather brings. One of our highly experienced AC technicians will give your cooling system a rigorous and thorough inspection, checking for any issues that might cause trouble down the line, and ensuring that everything is working just the way it should. Not looking for air conditioning services? We also offer heating services as well!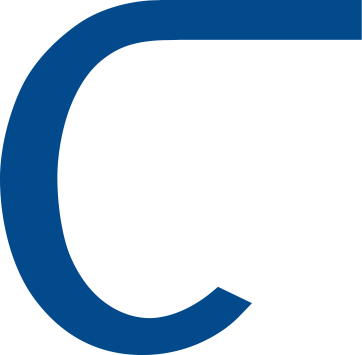 For over 36 years, Gulf Shore Cooling, LLC has been providing Fort Myers with the best in air conditioning services. If you have any questions about any of our well-established services, please call us today!