Fort Myer's Favorite Heating Contractor
Since 1983, Gulf Shore Cooling, LLC has been the heating company, Fort Myer, FL trusts for the highest quality of heating services. We're proud to be a local family-owned and operated business, and we dedicate ourselves to providing the best in heating for our community, always with your satisfaction as our highest priority. With each heating service we provide, we aim to exceed your expectations and deliver the highest quality of service available in Fort Myer and the surrounding areas. Our team always has your best interests in mind, and we work hard to bring you the best service at the greatest value.
As your local Mitsubishi Diamond Deale and a Lennox Premier Dealer we use the most dependable and trusted products in all of our heating services. The BBB has recognized our level of service by awarding us with an A+ rating and full accreditation, and we've been an Angie's List Super Service Award winner 6 years in a row. If you're in need of heating repairs, maintenance, or installation service, we hope you'll choose Gulf Shore Cooling, LLC as the heating contractor to meet your needs.
Our Heating Services:
Heating Replacements
Duct Work
24/7 Emergency Service
Professional Heating Repairs for Fort Myer
If you're experiencing issues with your heating system like poor heating, strange noises, or a malfunctioning thermostat, we can help. Get your home or business ready for the cold weather by having one of our expert heating technicians take a look! We'll work efficiently to correctly diagnose the issue and use the most effective techniques and durable products to provide a lasting repair solution. We work on all makes and models of heating equipment and always guarantee your satisfaction. Our highly skilled heating technicians have decades of combined experience, so you can rest assured that no matter how big or small the job is, we'll know just what to do. With the team at Gulf Shore Cooling, LLC, you're always in the hands of an expert. We take pride in being thorough, and test each heating repair we perform, in addition to checking for any additional problems and looking for ways to improve the performance and efficiency of your heating system. No matter what issue your heater is having, you can count on our heating company to deliver the very best in heating repairs!
5 Common Signs Your Furnace May Need Repairs:
Malfunctioning Thermostat
Lack of Hot Air/Insufficient Heating
High Energy Bill
Unusual Noises
Uneven Heating from Room to Room
The Best in Fort Myers Heating Installations
If you're considering an upgrade, replacement, or a brand-new heating system installed, Gulf Shore Cooling, LLC is Fort Myer's trusted heating company for installations. We can install any make or model of heating system, and we'll help answer your questions every step of the way. From finding the perfect heating system for you, to pricing, financing, and scheduling options, we'll make the entire process simple and hassle-free. Our expert installation team will install your equipment with care and precision, and fully test your system to ensure everything is working just the way it should. No matter what your budget, we'll work with you to find a heating system that will deliver years of heated comfort for your home. Or, if you have an older model that is facing costly repairs, our team can help you determine the right course of action. Sometimes the repair is sufficient, but if a replacement is a more cost-effective option in the long run, we'll give you an honest recommendation. You don't have to worry about being upsold with our heating company because we truly have your best interests in mind.
Trusted Furnace Maintenance Fort Myers
One of the most common reasons for heating system failure is simply a lack of maintenance. We offer a complete maintenance package so you can rest easy knowing your heating system is ready to keep you warm no matter how cold the weather is outside. We'll check your air filter, electrical components, and more, identifying any issues that could cause you trouble down the line, and offering valuable feedback on any ways we can help you improve the performance and efficiency of your model. Our team recommends at least annual maintenance on your heating system for best results and longest lifespan for your equipment. Plus, regular maintenance can improve your indoor air quality, as well as prevent smaller issues from turning into expensive repairs. When it comes to maintenance, no one does it like us!
Not looking for heating services? We also offer AC services.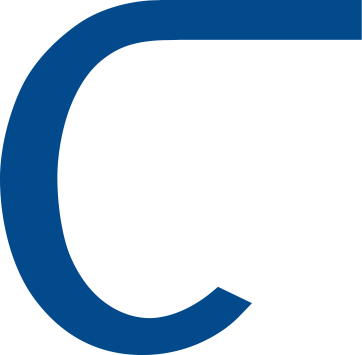 For over 36 years, Gulf Shore Cooling, LLC has proudly served Fort Myer with the best in heating services. If you'd like more information about our heating repairs, maintenance, or installations, please contact us today!