Trusted Air Conditioning Tune-Up Service
Since 1983, Gulf Shore Cooling, LLC has been providing the best in air conditioning tune-up for Fort Myers, and the surrounding communities. We're a Mitsubishi Diamond Dealer in addition to having the status as a Lennox Premier Dealer. Our technicians are experienced with all makes and models of the most popular cooling equipment, and our air conditioning tune-up services come highly rated. Our cooling company is proudly women and veteran-led, and our services are BBB A+ rated and fully accredited. If you're looking for a team that can keep your AC system running at peak performance all year long, we're here to help.
Our services are:
Angie's List Super Service Award-winning
BBB A+ rated and accredited
24/7 emergency service
Tailored to meet your needs
Professional Air Conditioning Tune-Ups for Fort Myers
Our AC technicians are well-versed in all the major makes and models of cooling systems and know just what to do to keep your equipment running at its best. The technicians at Gulf Shore Cooling, LLC are highly-skilled and experienced and use the highest quality of parts and products for all of our services. By allowing our team to service your cooling system, you'll receive the highest quality of air conditioning tune up while granting yourself peace of mind that your equipment will keep you cool during the hottest months of the year. Plus, having regular servicing on your cooling equipment will help keep your indoor air quality high, as clearing out dust and debris buildup inside your system will prevent it from circulating in your air supply.
Regular Air Conditioning Tune-Ups can prevent:
Costly repairs
Lack of temperature control
Insufficient cooling
Frustrating downtime
Increases in energy costs
Fort Myers' AC Company of Choice
Did you know that one of the most common reasons for AC repairs is a lack of regularly scheduled maintenance? Without a minimum of a yearly Air Conditioning tune-up service, your air conditioner can run into problems simply from normal use. Wear and tear eventually causes components to break down, and dust and grime can cause your system to run less efficiently, causing energy costs to rise. During our trusted air conditioning tune-up visit, our AC technicians will provide you with a comprehensive inspection of your cooling system, checking and cleaning the various components of your equipment to ensure everything is working just the way it should. Plus, we'll provide you with valuable information about any potential issues down the line, and ways you can get the most out of your air conditioner. We'll help you maximize the energy efficiency of your cooling system, and give you a good snapshot of the condition your equipment is in. This will make planning for the future much easier, especially when it comes time to consider an upgrade or replacement for your air conditioner. If that time is near, our team can also help you weigh your options, and give you information and pricing for a new system.
Why You Need Routine Maintenance
Routine maintenance is considered one of the most important things you can do for your Air Conditioning. The manufacture warranty requires maintenance to be done to ensure product coverage. Routine maintenance also ensures proper operation for the system to work efficiently. Scheduled maintenance can reduce the possibility of unexpected and costly repairs and help prevent water leaks or drain line issues. There are many benefits to our maintenance memberships.
Maintenance Procedures:
Clean drain lines & install algae tabs
Clean Evaporator coil (if accessible)
Clean Condenser Coil
Clean filters, if able, replace (customer supplied)
Proper function of Thermostat is confirmed
Check amp draw on motors
Monitor Starting capabilities
Test safety controls
Visual inspection of ductwork
Repair or replace broken Armaflex
Check refrigerant levels
Overall performance
Maintenance plans include two cleanings per year.
Why should I get a bi-yearly maintenance plan?
Increased air conditioner performance
Cleaner air quality
Improved Efficiency
Better overall home comfort
Less repair visits
Extend the life of your equipment
Our certified, trained, and insured technicians have the knowledge, skills, and tools to service all your air conditioning needs.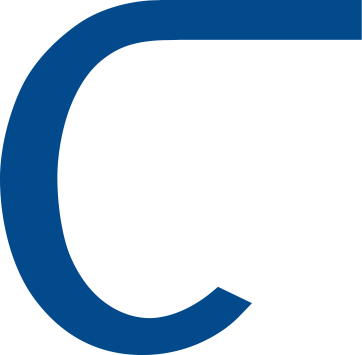 With decades of service to Fort Myers, our team is trusted for cooling services. Our team operates with the highest standards of quality in all that we do, and your satisfaction is always our highest priority. For more information or to schedule your next air conditioning tune up visit, call Gulf Shore Cooling, LLC today. We also offer cooling repairs, AC installations, and even heating maintenance services!